Alexander Means J. The Wiley Handbook of Global Educational Reform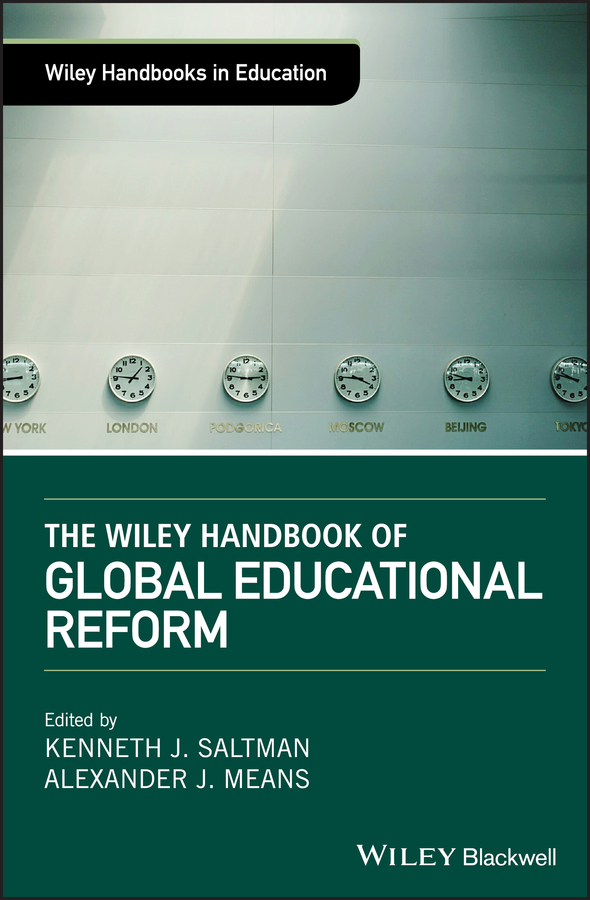 The Wiley Handbook of Global Educational Reform examines educational reform from a global perspective. Comprised of approximately 25 original and specially commissioned essays, which together interrogate educational reform from a critical global and transnational perspective, this volume explores a range of topics and themes that fully investigate global convergences in educational reform policies, ideologies, and practices. The Handbook probes the history, ideology, organization, and institutional foundations of global educational reform movements; actors, institutions, and agendas; and local, national, and global education reform trends. It further examines the "new managerialism" in global educational reform, including the standardization of national systems of educational governance, curriculum, teaching, and learning through the rise of new systems of privatization, accountability, audit, big-data, learning analytics, biometrics, and new technology-driven adaptive learning models. Finally, it takes on the subjective and intersubjective experiential dimensions of the new educational reforms and alternative paths for educational reform tied to the ethical imperative to reimagine education for human flourishing, justice, and equality. An authoritative, definitive volume and the first global take on a subject that is grabbing headlines as well as preoccupying policy makers, scholars, and teachers around the world Edited by distinguished leaders in the field Features contributions from an illustrious list of experts and scholars The Wiley Handbook of Global Educational Reform will be of great interest to scholars and graduate students of education throughout the world as well as the policy makers who can institute change.
Подробнее
Bruce Marlowe A. The Wiley International Handbook of Educational Foundations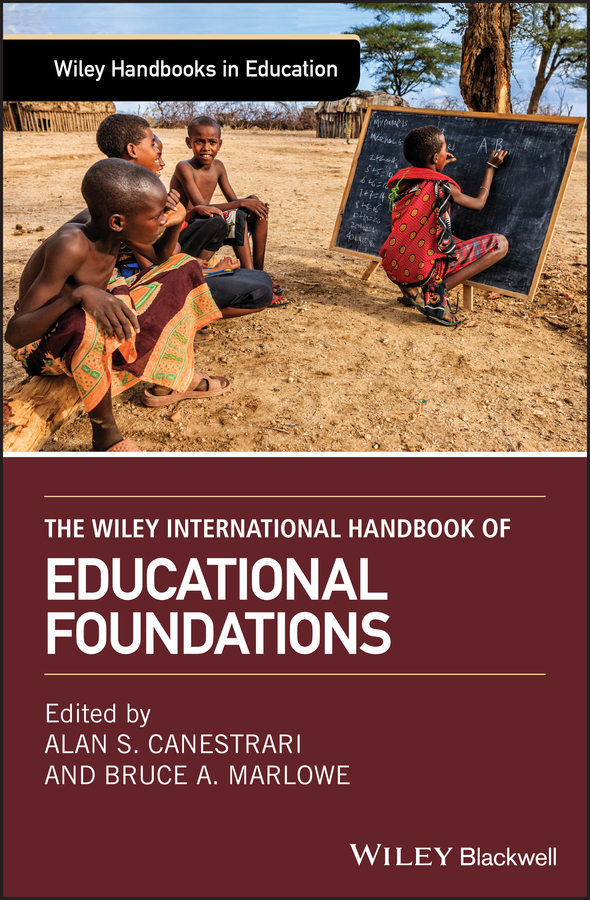 Promotes a model of critique for teachers, scholars, and policy makers to challenge established educational practice in a global context. The Wiley International Handbook of Educational Foundations features international scholars uniquely qualified to examine issues specific to their regions of the world. The Handbook provides readers with an alternative to the traditional texts in the foundations of education by taking aim at the status quo, and by offering frameworks from which teachers and scholars of education can critically evaluate schools and schooling. Throughout, the essays are grounded in a broad historical context and the authors use an international lens to examine current controversies in order to provoke the kinds of discussion crucial for developing a critical stance. The Handbook is presented in six parts, each beginning with an Introduction to the subject. The sections featured are: Part I. Challenging Foundational Histories and Narratives of Achievement; Part II. Challenging Notions of Normalcy and Dominion; Part III. Challenging the Profession; Part IV. Challenging the Curriculum; Part V. Challenging the Idea of Schooling; and Part VI. Challenging Injustice, Inequity, and Enmity. The Wiley International Handbook of Educational Foundations offers unique insight into subjects such as: Educational reform in India, Pakistan, and China The global implications of equity-driven education Teacher education and inclusionary practices The Global Educational Reform Movement (G.E.R.M.) Education and the arts Maria Montessori and Loris Malaguzzi Legal education in authoritarian Syria The Wiley International Handbook of Educational Foundations is an important book for current and aspiring educators, scholars, and policy makers.
Подробнее
Sally Zepeda J. The Wiley Handbook of Educational Supervision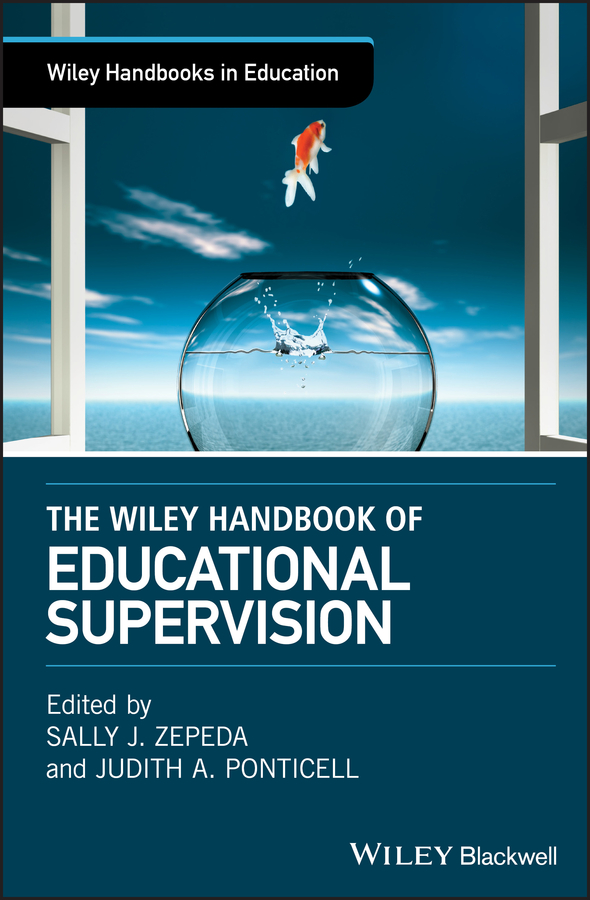 An authoritative guide to educational supervision in today's complex environment The Wiley Handbook of Educational Supervision offers a comprehensive resource that explores the evolution of supervision through contributions from a panel of noted experts. The text explores a wealth of topics including recent and dramatic changes in the complex context of today's schools. This important resource: Describes supervision in a historical context Includes a review of adult learning and professional community Reviews new teacher preparation and comprehensive induction systems Contains perspectives on administrative feedback, peer coaching and collaboration Presents information on professional development and job-embedding learning Examines policy and implementation challenges in teacher evaluation Written for researchers, policy analysts, school administrators and supervisors, The Wiley Handbook of Educational Supervision draws on concepts, theories and research from other closely related fields of study to enhance and challenge our understanding of educational supervision.
Подробнее
Gussak David E. The Wiley Handbook of Art Therapy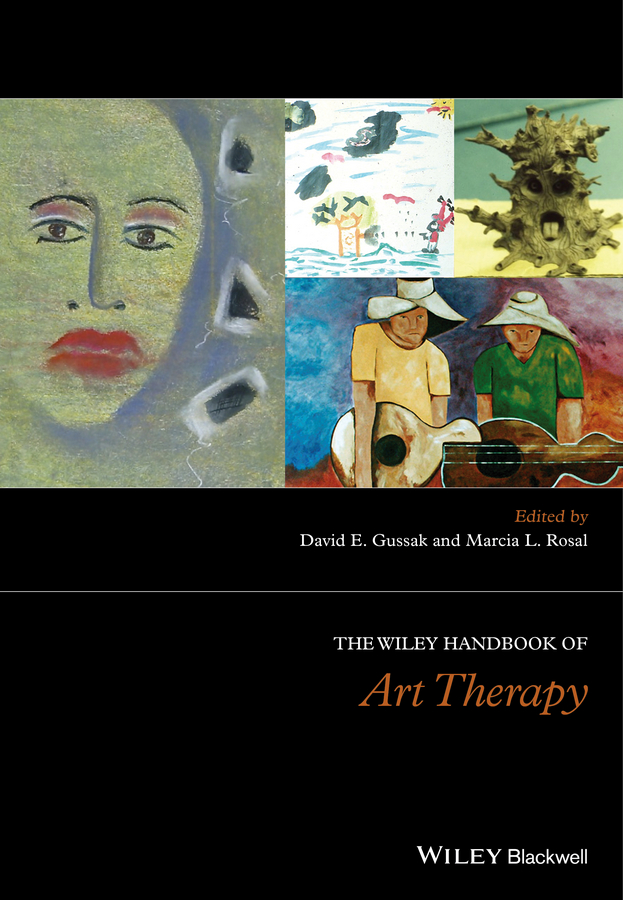 The Wiley Handbook of Art Therapy is a collection of original, internationally diverse essays, that provides unsurpassed breadth and depth of coverage of the subject. The most comprehensive art therapy book in the field, exploring a wide range of themes A unique collection of the current and innovative clinical, theoretical and research approaches in the field Cutting-edge in its content, the handbook includes the very latest trends in the subject, and in-depth accounts of the advances in the art therapy arena Edited by two highly renowned and respected academics in the field, with a stellar list of global contributors, including Judy Rubin, Vija Lusebrink, Selma Ciornai, Maria d Ella and Jill Westwood Part of the Wiley Handbooks in Clinical Psychology series
Подробнее
Adrian Furnham The Wiley-Blackwell Handbook of Individual Differences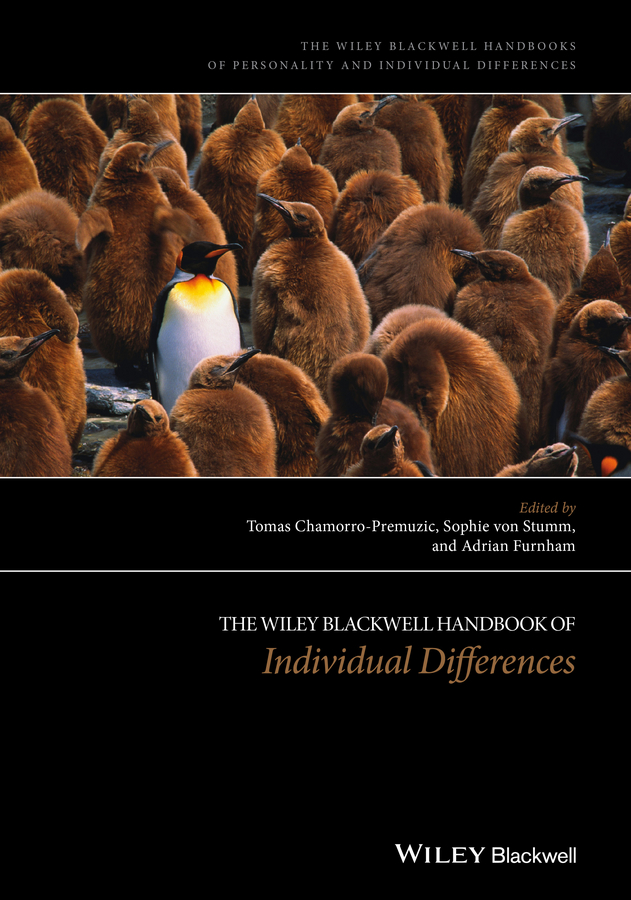 The Wiley-Blackwell Handbook of Individual Differences provides a comprehensive, up-to-date overview of recent research, current perspectives, practical applications, and likely future developments in individual differences. Brings together the work of the top global researchers within the area of individual differences, including Philip L. Ackerman, Ian J. Deary, Ed Diener, Robert Hogan, Deniz S. Ones and Dean Keith Simonton Covers methodological, theoretical and paradigm changes in the area of individual differences Individual chapters cover core areas of individual differences including personality and intelligence, biological causes of individual differences, and creativity and emotional intelligence
Подробнее
Duncan Waite The Wiley International Handbook of Educational Leadership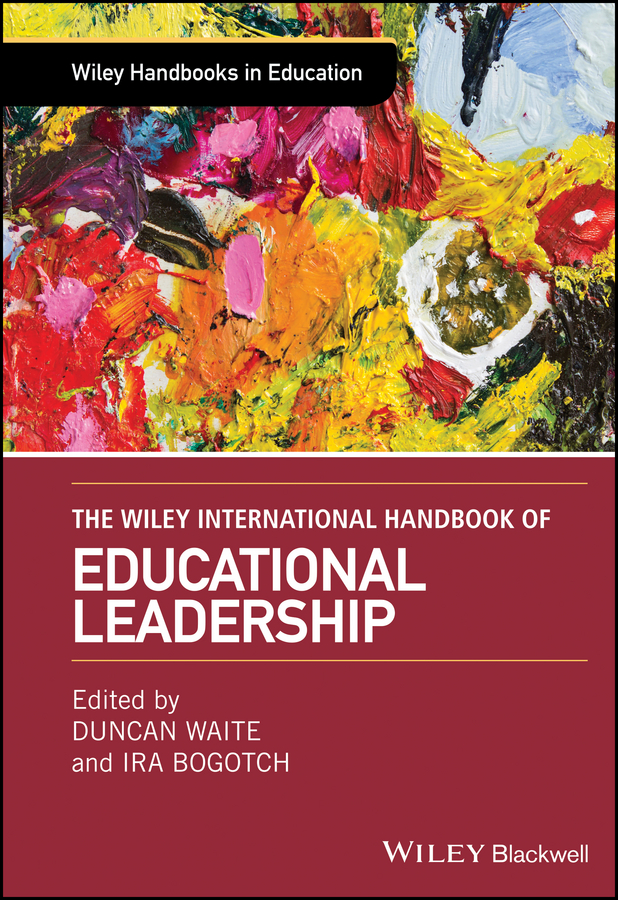 A provocative and authoritative compendium of writings on leadership in education from distinguished scholar-educators worldwide. What is educational leadership? What are some of the trends, questions, and social forces most relevant to the current state of education? What are the possible futures of education, and what can educational leadership contribute to these futures? To address these questions, and more, editors Duncan Waite and Ira Bogotch asked distinguished international thought leaders on education to share their insights, observations, and research findings on the nature of education and educational leadership in the global village. The Wiley International Handbook of Educational Leadership brings together contributions from authors in twenty-one countries, spanning six continents. Topics examined include leadership and aesthetics, creativity, eco‐justice, advocacy, Big Data and technology, neoliberalism, emerging philosophies and theories, critical democracy, gender and radical feminism, political economies, emotions, postcolonialism, and new directions in higher education. A must-read for teachers, researchers, scholars, and policy makers, this Handbook: Champions radical pluralism over consensus and pseudoscientific or political solutions to problems in education Embraces social, economic, and political relevance alongside the traditions of careful and systematic rigor Challenges traditional epistemological, cultural, and methodological concepts of education and educational leadership Explores the field's historical antecedents and ways in which leadership can transcend the narrow disciplinary and bureaucratic constraints imposed by current research designs and methods Advances radically new possibilities for remaking educational leadership research and educational institutions
Подробнее
Bob Lingard Handbook of Global Education Policy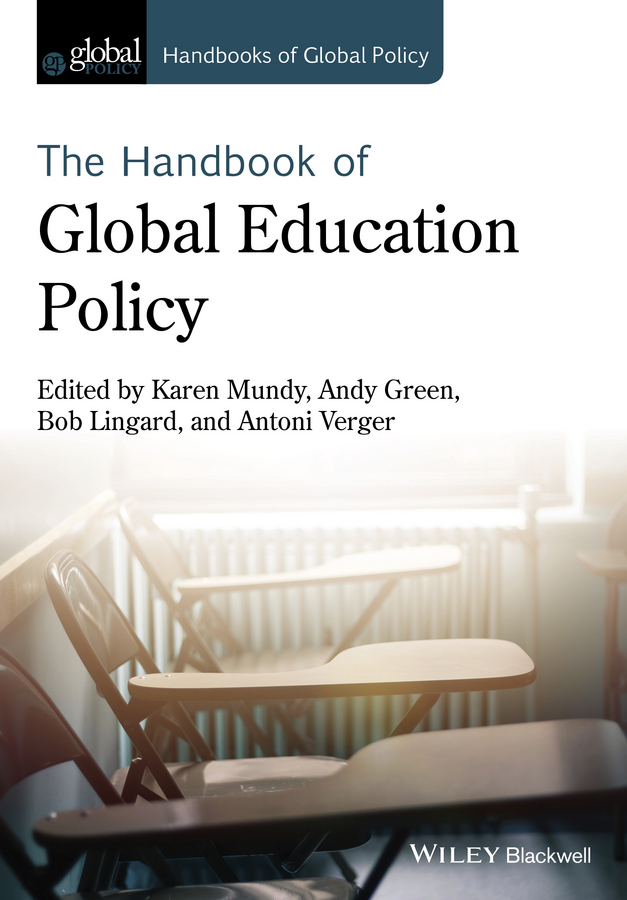 This innovative new handbook offers a comprehensive overview of the ways in which domestic education policy is framed and influenced by global institutions and actors. Surveys current debates about the role of education in a global polity, highlights key transnational policy actors, accessibly introduces research methodologies, and outlines global agendas for education reform Includes contributions from an international cast of established and emerging scholars at the forefront of the field thoughtfully edited and organized by a team of world-renowned global education policy experts Each section features a thorough introduction designed to facilitate readers' understanding of the subsequent material and highlight links to interdisciplinary global policy scholarship Written in an accessible and engaging style that will appeal to domestic and international policy practitioners, social scientists, and education scholars alike
Подробнее
Jonathan Passmore The Wiley Blackwell Handbook of the Psychology Training, Development, and Performance Improvement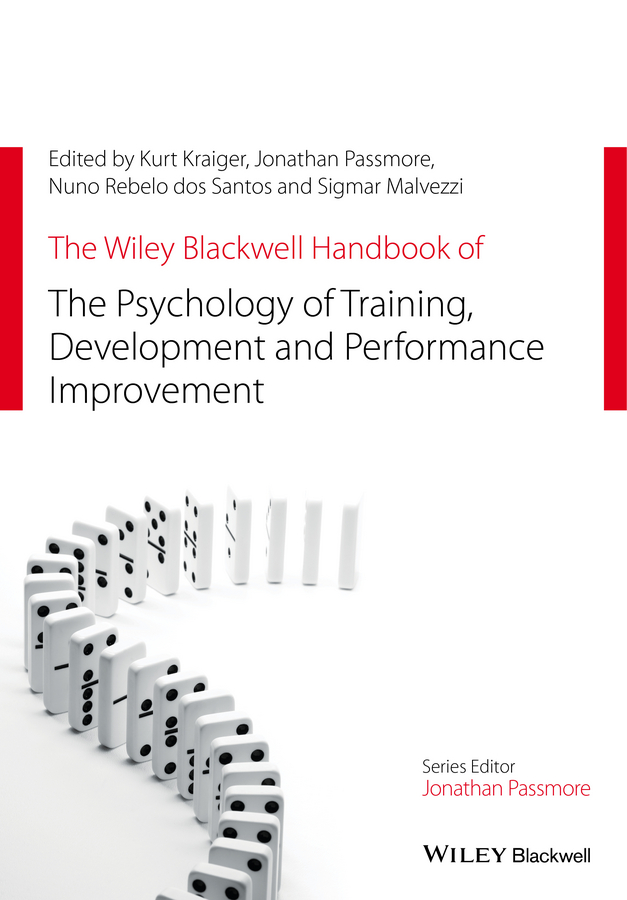 The latest Wiley Blackwell Handbook of Organizational Psychology uses a psychological perspective, and a uniquely global focus, to review the latest literature and research in the interconnected fields of training, development, and performance appraisal. Maintains a truly global focus on the field with top international contributors exploring research and practice from around the world Offers researchers and professionals essential information for building a talented organization, a critical and challenging task for organizational success in the 21st century Covers a diverse range of topics, including needs analysis, job design, active learning, self-regulation, simulation approaches, 360-degree feedback, and virtual learning environments
Подробнее
Nick Rushby The Wiley Handbook of Learning Technology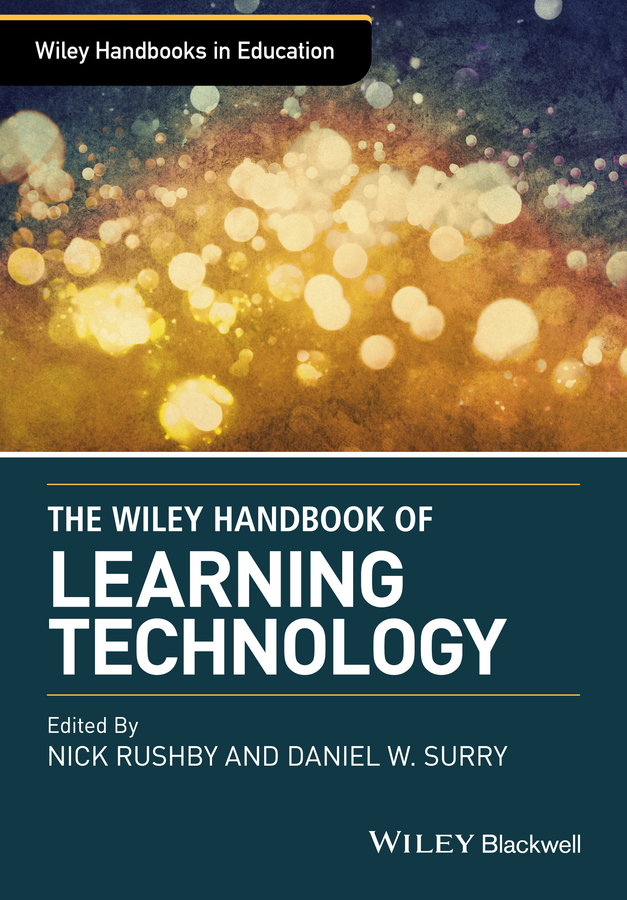 The Wiley Handbook of Learning Technology is an authoritative and up-to-date survey of the fast-growing field of learning technology, from its foundational theories and practices to its challenges, trends, and future developments. Offers an examination of learning technology that is equal parts theoretical and practical, covering both the technology of learning and the use of technology in learning Individual chapters tackle timely and controversial subjects, such as gaming and simulation, security, lifelong learning, distance education, learning across educational settings, and the research agenda Designed to serve as a point of entry for learning technology novices, a comprehensive reference for scholars and researchers, and a practical guide for education and training practitioners Includes 29 original and comprehensively referenced essays written by leading experts in instructional and educational technology from around the world
Подробнее
Milton Gaither The Wiley Handbook of Home Education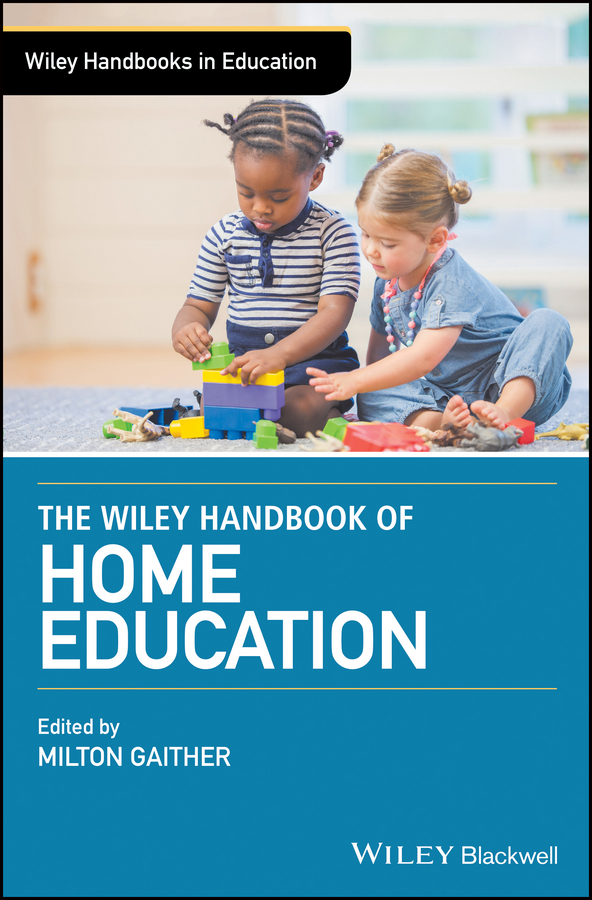 The Wiley Handbook of Home Education is a comprehensive collection of the latest scholarship in all aspects of home education in the United States and abroad. Presents the latest findings on academic achievement of home-schooled children, issues of socialization, and legal argumentation about home-schooling and government regulation A truly global perspective on home education, this handbook includes the disparate work of scholars outside of the U.S. Typically understudied topics are addressed, such as the emotional lives of home educating mothers and the impact of home education on young adults Writing is accessible to students, scholars, educators, and anyone interested in home schooling issues
Подробнее
Kelcliets: Amoxicillin And Wikipedia Amoxicillin 875 Dosage Propecia Generic Finasteride 5 ; Uralsozem: Сегодня много молодых девушек заказывают к
http://quotespics.com/love-means-never-having-to-say-youre-sorry-love-story/
Бесплатный сервис Google позволяет мгновенно переводить слова, фразы и веб-страницы с английского на более чем 100 языков и обратно.
https://translate.google.com/?hl=ru&tab=wT
expand_more Вы можете отправиться в прошлое или в будущее, но здесь, в настоящем, остаться вы не можете.
https://www.babla.ru/английский-русский/you
Yura Lupashko есть на Facebook. Присоединяйтесь к Facebook, чтобы связаться с Yura Lupashko и найти других друзей. Facebook предоставляет возможность...
https://ru-ru.facebook.com/yuralupashko
I mean it .i have never loved anybody the way i love you перевод.
https://ru4.ilovetranslation.com/-u2LxKIByES=d/
Навигатор по сериям. s05e10 — Old Christine Meets Young Frankenstein; s05e09 — I Love Woo, I Hate You; s05e08 — Love Means Never Having to Say You're Crazy
https://myshows.me/view/episode/85143/
001. Frankie Valli & The Four Seasons - December, 1963 (Oh What a Night!) 002. Faces - Stay with Me 003. Sister Sledge - We Are Family 004. The Cars - Just What I Needed
http://nemalo.net/music/587554-va-100-hits-from-the-70s-2019.html
0; API перевода; О MyMemory; Войти ...
https://mymemory.translated.net/ru/Английский/Хинди/love-means-never-having-to-say-you're-sorry
0; API перевода; О MyMemory; Войти ...
https://mymemory.translated.net/ru/Английский/Хинди/love-means-never-having-to-say-you're-sorry
Слушать awaiting your love online или скачать рингтон, кавер, минус для своего телефона и планшета
http://www.muzebra.com/song/awaiting your love
Самый большой каталог товаров. Мы отобрали товары по самой низкой цене
http://asterias-travel.ru/толстовка-wearcraft-premium-унисекс-printio-love-means-never-having-to-say-you're-sorry/
I mean it .i have never loved anybody the way i love you перевод.
https://ru4.ilovetranslation.com/-u2LxKIByES=d/